It's been all about the Great War recently so it's high time for a little of something different.
I'm bored with painting khaki and webbing!
This evening I've been cleaning and preparing a small group of Gripping Beast Early Saxon figures. Here's a pic.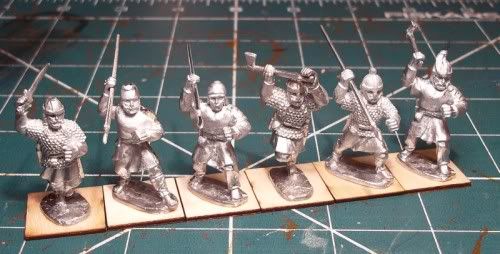 (click for a larger image)
Hopefully I can make a start on these in the next few days. The longer term aim is make a Saxon force that can either be used as 'proper' Early Saxons for Age of Arthur style games, or as a later Saxon force to take on those fearsome Vikings. Which, by the way, I hope my better half will start painting again soon.
Will post progress (if I make any!).