Here's some pics of my (not so) recently completed Romans. My first attempt at the Foundry 3 colour system and I'm quite pleased with the results.
The figures are all Black Tree Design.
Auxiliary Archer (front)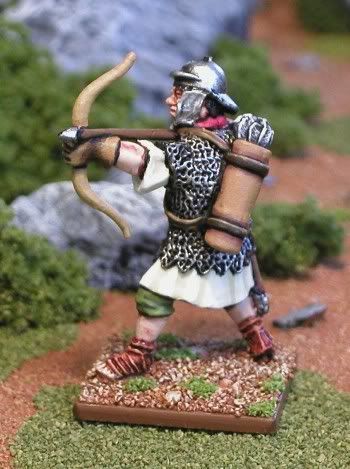 Auxiliary Archer (back)
Auxiliary Soldier (front) The shield will be painted when I have some suitable transfers.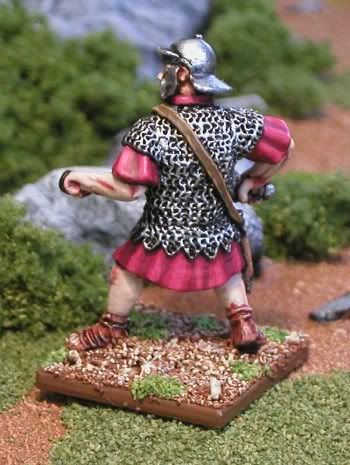 Auxiliary Soldier (back)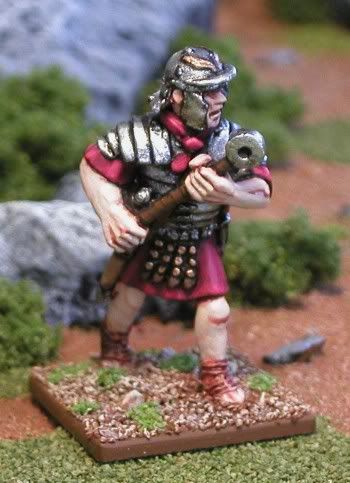 Legionary Ballista Crewman (front)
Legionary Ballista Crewman (front)